College Entrance Testing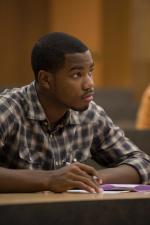 High school students contemplating college should take college entrance tests in their junior (11th) or senior (12th) year. Check with the college(s) of your choice to see which test is preferred. The two most common are the American College Testing (ACT) Assessment and the SAT (Scholastic Aptitude Test). Information and registration can be accessed through a local high school or online at www.act.org for the ACT or www.collegeboard.com for the SAT.
Parents and students please note, ORU eAcademy's school identification code is 373657. You will need this when registering for the exams.


College Preparatory Course
eAcademy's college preparatory course of study is designed to prepare students for entrance into most universities and colleges. Because each college or university has its own entrance requirements, however, the student will want to consult with the school of his or her choice in order to tailor a high school program that meets the specific requirements of that institution.
ORU eAcademy is designed to allow for a smooth transition to Oral Roberts University for those who qualify. For information regarding admission to Oral Roberts University, please go to www.oru.edu. Depending upon how many years you have been enrolled full time at the eAcademy, you may qualify for a scholarship. Click here for more information.